The Piedmont city interchanges ideas with Northamerican metropolis as Oakland and Portland to reach sustainability and fight against climate change. All of that with a new key concept: Metabolism
It is possible to live in sustainables cities, in terms of energies and other resources? How realistic is for an industrial city to become a green metropolis? These environmental changes can be compatible with people's needs? These questions, and many others, were answered in the event "Urban metabolism and sustainability: exploring climate adaptation strategies in the U.S." which took place in Turin, organized by the German Marshall Fund of the United States (GMF), in partnership with the Compagnia di San Paolo and Turin city council.
The meeting was the opening of a set of two days workshops with Turin's authorities. Taking into account the experience of Oakland and Portland, where new ways to apply sustainability and urban development were carried out to face climate change through actions, generate new living modalities and accelerate their energy transition, Turin's city technicians will find new strategies and solutions to fight against climate change through a constant feedback with professionals. All of this in the benefit of the Piedmont capital.
According to the new perspective of this project, modern cities need to create a functional urban metabolism to reach "a healthy performance".   This means, to watch over all the different areas that conform the city itself (Society, technology and politics departments), and make them work in an integral way, with environmental awareness. It is all about a sustainable development plus a dynamic equilibrium.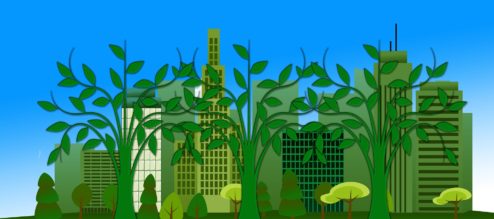 Turin is an industrial powerhouse, mainly in the areas of automotive, mechanical and industrial engineering. Nevertheless, there is a lot of concern about how to develop it into a sustainable city, more friendly with its inhabitants, with an overall lower use of cars and a better resources management. That is way the event called the attention of people coming from different industrial and commercial sectors, as well as from the University and the Politecnico, willing to contribute for the creation of a bigger awareness through citizens compromised to the new actions.
Art Pearce, from Portland, and Ethan Guy, from Oakland, explained how they could adapt people's needs, in terms of space, transportation and food, with the climate change action plans.  This ambitious project was working in an integral way, focusing on new public policies, a better wastes management, and a new look for urban changes.
Pearce, working as a Policy-Planning Projects Group Manager in Portland, assures that after president Trump's decisions regarding climate change, many cities in the US have reinforced their actions in this subject.
He is a faithful believer in long time planning and one of his goals is to develop a friendly city for pedestrians, that combined with the use of electric vehicles, bikes and properly devoted roads, CO2 emissions can be reduced.  "We need to have cities in which people wants to work. Build a better place with the taxes they pay" he assured.  
For Guy, as the Oakland City Administrator Analyst, the main key is to create a more responsible government for people, understanding what is happening in their daily life, and how to make it better with new programs focused on the environment protection. "You must be involved with the community, be in their shoes. So they can understand that these changes will benefit their lives." In his presentation, one of the plans was to reduce the climate risks through solar panels in neighborhoods, so they can generate their own energy.
In the specific case of Turin, one of the major concerns is related to the transportation and the environmental impact that CO2 and NOx (nitrogen oxides) emissions have over the salubrity of the city. A climate change adaptation plan is into the priorities of this part of Italian territory. Gabriele del Carlo, working for the city transportation department, states that even if Torino is already structured with a sustainable urban mobility plan from 2008, it is necessary to create a new sustainable mobility plan, targeted to fix more into the new European standards. "The Quantity of emissions, only in the transportation area, is about 38%. Our city is strongly car dependent, that's why we want to stop the high level of pollution, reducing the sources of gasses emissions. Through this project,  we want to embrace stronger tools and learn from cities that have been implementing more courageous actions, like Portland and Oakland. They can help us, and our technicians, to be more in contact with other professionals and their knowledge in climate change." 
Simone Mangili, from Turin's department of environment, sustainability and European funds, claims that this project looks to create preliminary adaptations strategies for the city environmental problems. "This project will help us to identify the main risks, and how to work into them" he pointed out.
Metabolism: the new key concept for sustainable cities
One of the first things that strike the attention was the concept of metabolism. Geraldine Gardner, director of urban and regional policy from GMF, assures that this term treats the city as a whole, as a body: "It is about understanding the city systems, what comes in and how it comes out. It is a holistic approach."
For Gardner it would be mandatory to create policy and society programs to work along between European and US cities; "Our main objective in this activity is to see how our cities can be more sustainables, more inclusive in social and economy fields".
According to the director, what happened in the event is the best example of how to bring professionals and experts from one place into another cities, so they can understand what particular issues are important.  "Later, in another cities from the continent, we will look for innovating people that could be inspirations for the city of Turin, for example, and called for dialogue. Here in Turin, together with San Paolo foundation, we want to maker climate change planning as a priority topic for this transatlantic exchange."
Gardner assures that Turin will not copy the plans of another city, but it is going to share its own experience, see what they all have in common and how they can help each other. "The next year we will translate that into Turin's reality. It is important also to detect the failures and how to avoid them."
Credit photo Turin, Green city
The following two tabs change content below.
Commenti dalla Rete