In today's world, more opportunities are needed to show the plurality of knowledge and how connected we are. This unique festival embraces that idea putting together scientists, artists, philosophers, designers, psicoanalists, writers and so on.
"Il Festival della Mente" continuous its labor of expanding ideas during a three-day program, starting in September the 3rd until Sunday the 5th in the Ligurian city of Sarzana. The fourteenth edition of this one-of-a-kind european festival will host 65 speakers from Italy and abroad, who will be sharing with an audience of all ages through 41 different talks, expositions, workshops and performances. Promoted by Fondazione Carispezia, this whole project is a fresh dynamic experience to increase and develop our understanding of diverse branches of knowledge. That's to say, linking areas that we thought to be as incompatible as physics and art and therefore showing the biggest peculiarity of Mind's Festival.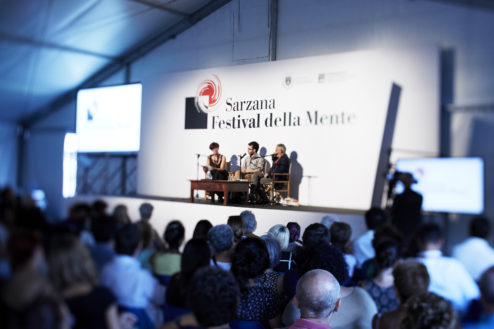 Like every year, all the event agenda is centered on one concept. This 2017 will be networking. The director, Benedetta Marietti, assures that this key word (rete in Italian) can be used for every aspect, like digital, social, brain and mathematical networks. "Even if it has different meanings, it reflects the multidisciplinarity of this festival. There are no limits for the fields it covers. It also shows how the speakers linked with the public" claims the director. For her, one of the objectives is to "create synergy" with different realities from Italy, Europe and the rest of the world, showing another point of view, and other ways of understanding what is happening. "Our modern world is complicated. We need multiplicity of voices."
One thing resulting in this edition is how the festival is getting more and more international. This year there will be 7 foreign speakers, like the American Elliot Ackerman, war journalist and writer, who will talk about the Middle East confrontations after Siria's war. Also the Palestinian writer Suad Amiry and her own nostalgic experience of being a kid and growing in the Arab world. Another special guest is the Spanish designer Patricia Urquiola, she will narrate with visual tools how to defend our humanity in an over digital and artificial world, with social, emotional and professional networks.
Regarding the italian exponents, some of them already took part on previous editions, they will come with interesting reflections, presentation and ideas to explore more deeply our era. Among all, Elena Cattaneo, a scientist specialized in stamina cells, will present how the networks developed around sick persons allow them to live in a better way. Marco Malvaldi, writer and science communicator, will go deep into "the network as a mathematic structure." The neurophysiology, Matteo Cerri, will talk about the philosophy of Hibernation for medical area and space exploration. Marilù Gorno Tempini, neurologist at the University of California, is going to talk about dyslexia as a neurodiversity. Alessandro Barbero, the historian, will show the main clandestine networks of history. Also talented musicians and actors will have their space, like the trumpeter, Fabrizio Bosso; the violinist Anna Tifu and the actress, Giulia Lazzarini.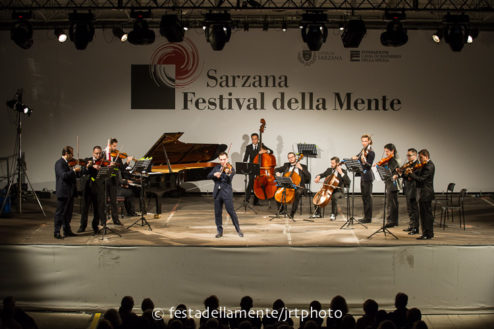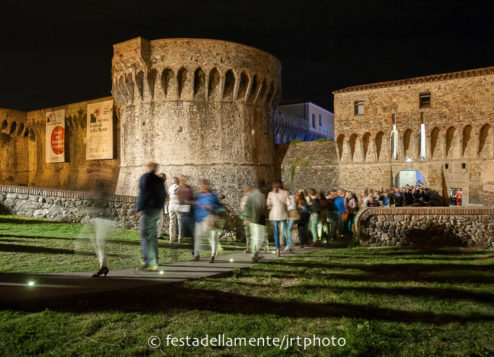 And, because the link with enthusiastic young people is part of this event's goal, more than 500 volunteers will take part in all the cultural activities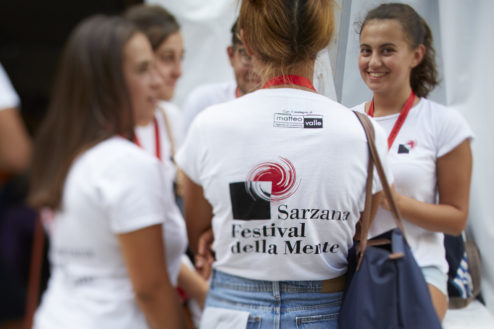 The three days festival, keeps the format of past years, creating special activities for children and teenagers. The youngest will have the opportunity to share with the expositors throughout a method that invites the understanding, the curiosity and, therefore, the creative and intellectual process. Francesca Gianfranchi, the curator of this section, agrees that part of the goal is to work on networks for kids protection and increase the collaboration between adults and children. In this section program there will be the illustration of books, photographies, walks, shows, yoga for kids and robotics/technological practices. For Gianfranchi this year concept goes perfect for kids: "The first link that a baby experiment is the one between adult's world and children's world."
The encounter will also offer the ExtraFestival: ParallelaMente in his fourth edition, will take place from August 27 to September the 3rd, with local artists and cultural organizations. CreativaMente Kids, will present objets and works created for children, also with a lot of local artists during the three days of the festival. Finally, there will also be the third edition of "Un Premio Speciale", a recognition prize to a work who connects both children and adults world.
One plus to diversity and another to Sarzana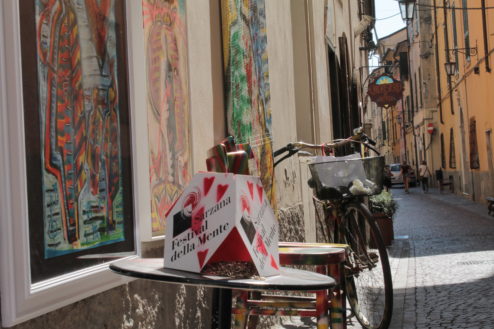 Sarzana's major, Alessio Cavarra, considers these 3 days as: "an constant binomy between the city and the Festival, that doesn't stop after it ends." He assures that Sarzana has been taking high benefits simply because the festival has opened a window to increase its popularity and educational development.  Indeed, many young people and schools get a positive cultural approach thanks to the Mind's Festival.
Article by: Victoria Dos Santos
The following two tabs change content below.
Commenti dalla Rete