Service, quality, technical support and on-time delivery is the most important key for the success of any company, but especially those who work in the production industry field.
First of all: Flexibility. This is one of the most "asked for" features for a company to be on the market. Fast timings, increasing market demands, top quality with the best conformity.
Producing special products for a worldwide market, custom series and co-projecting specific items exactly for customer request, then, is not a thing as easy as it seems.
Moreover, because quality is usually a thing related better to large scale productions. But industry hasn't only large quantities demands and there are many spaces left in a demanding industry.
We visited an italian company specialized in stainless steel flexible components, which is focused on giving both quality and custom made products, in both large and small quantities, which is something that usually we cannot have altogether.
How is it even possible?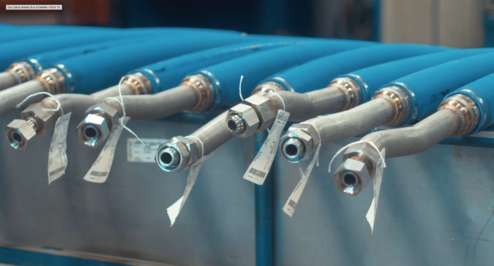 As far as our marketing concerns that is stainless steel flexible hoses and bellows. It's a combination of the company footprint and our strategy. We are a solid company that in over sixty years has developed constantly a strong competence which we use as a leverage to address our future. (Dario Piola, General Manager Tubiflex)
And what is the feature of your company that you think it's the most important?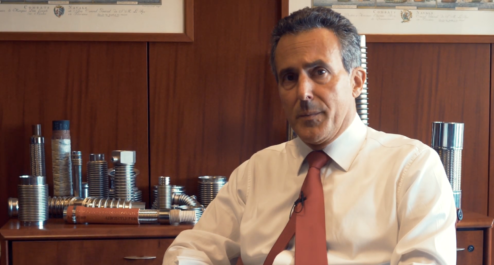 It's said our ability to supply products with sound designs, even for limited series with consistent quality, with a short time. In a word we solve our customer problem with commitment. (Dario Piola, General Manager Tubiflex)
How is it possible for your company to work in such many application fields? 
I think that this ability to develop any project with competence that comes from experience build up in a wide range of industrial applications. We are able to understand and translate our customer's language. (Claudio Chiolero, Chief commercial officer Tubiflex)
Tubiflex reacted to market demands: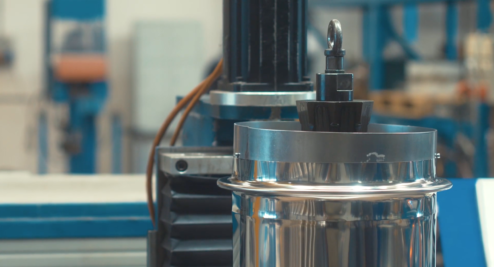 "We do High Quality only – Mr. Dario Piola said – Mass production is the goal of our customers, but ours is actually to produce limited series for special machines, giving a flawless product and an actual contribution in solving all the related problems, due to our long term experience in the field".
The following two tabs change content below.
Gianluca Orrù è scrittore, giornalista, produttore televisivo. Presidente di Tekla Television, fondata nel 2008, è alla quotidiana ricerca di belle storie da raccontare. Si appassiona di qualsiasi cosa abbia un minimo contenuto tecnologico, artistico, enogastronomico. Tifa per il Made in Italy e gli piacciono le cose difficili.
Commenti dalla Rete